Welcome to Thames Valley Adventure Playground!
Thames Valley Adventure Playground (TVAP) is a charity that offers a unique range of adventurous, therapeutic and educational play activities in a safe, caring and stimulating environment, catering for both children and adults with all types of disability, however mild or profound. We offer opportunities and vital Respite breaks that support the families and carers as well as the special person they care for.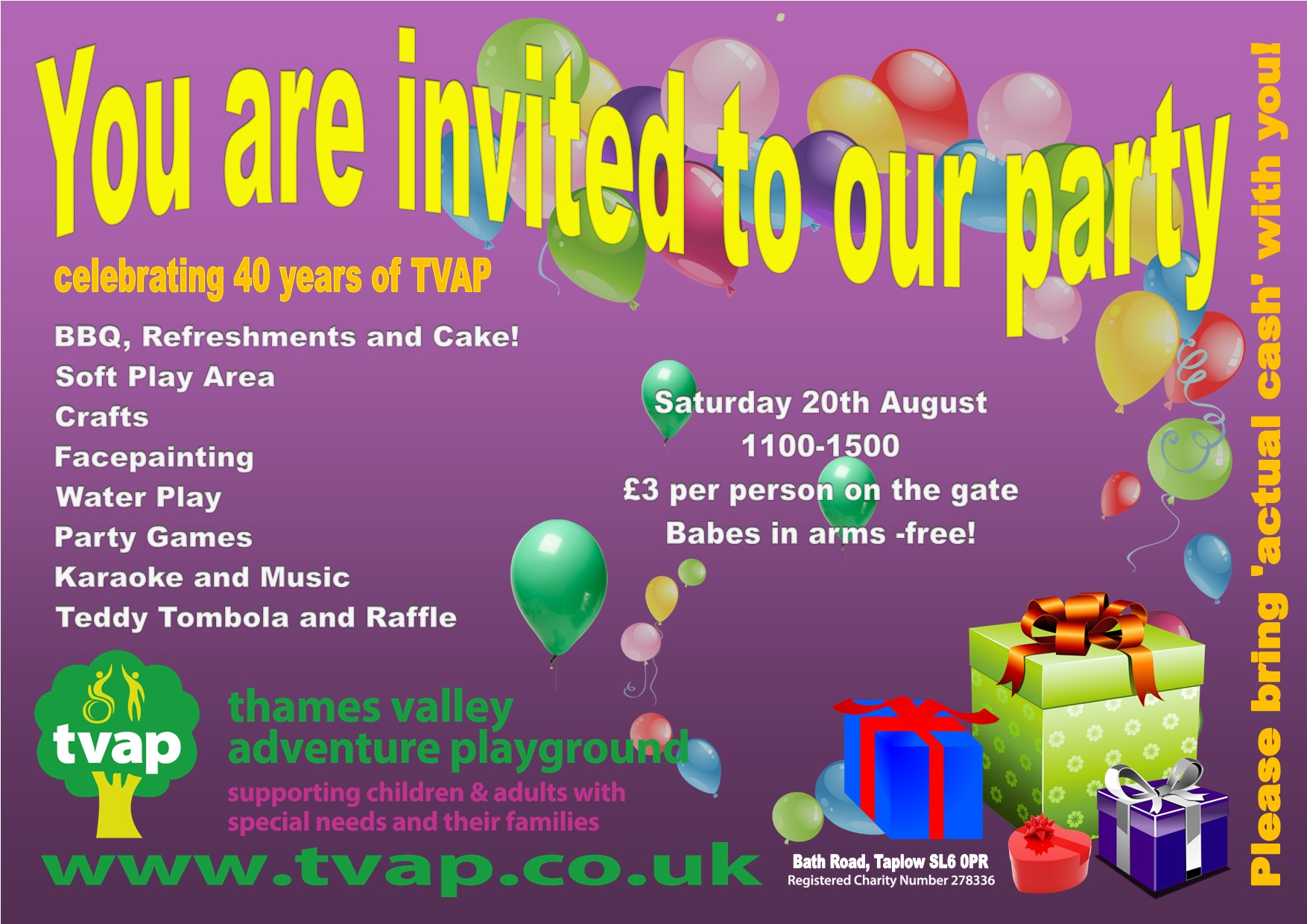 TVAP is celebrating 40 years since we first opened our doors
TVAP 40th Anniversary Appeal

The Thames Valley Adventure Playground first opened its doors in 1982. During that first summer holiday around half a dozen children visited each day. Now over 15,000 visits a year are made by children and adults with all types of special need.
The whole philosophy of TVAP is to provide the opportunity for play and socialising to those who, for various reasons are unable to enjoy the chance to have fun like other children and adults.
The Playground was opened by Terry Wogan in July 1982 as a Summer Playscheme, with one playleader, supported by volunteers, we had never closed until Covid.