TVAP is celebrating 40 years since we first opened our doors

The Thames Valley Adventure Playground first opened its doors in 1982. During that first summer holiday around half a dozen children visited each day. Now over 15,000 visits a year are made by children and adults with all types of special need.
The whole philosophy of TVAP is to provide the opportunity for play and socialising to those who, for various reasons are unable to enjoy the chance to have fun like other children and adults.
The Playground was opened by Terry Wogan in July 1982 as a Summer Playscheme, with one playleader, supported by volunteers, we had never closed until Covid.
If you would like to donate and help support us during our special year please

HERE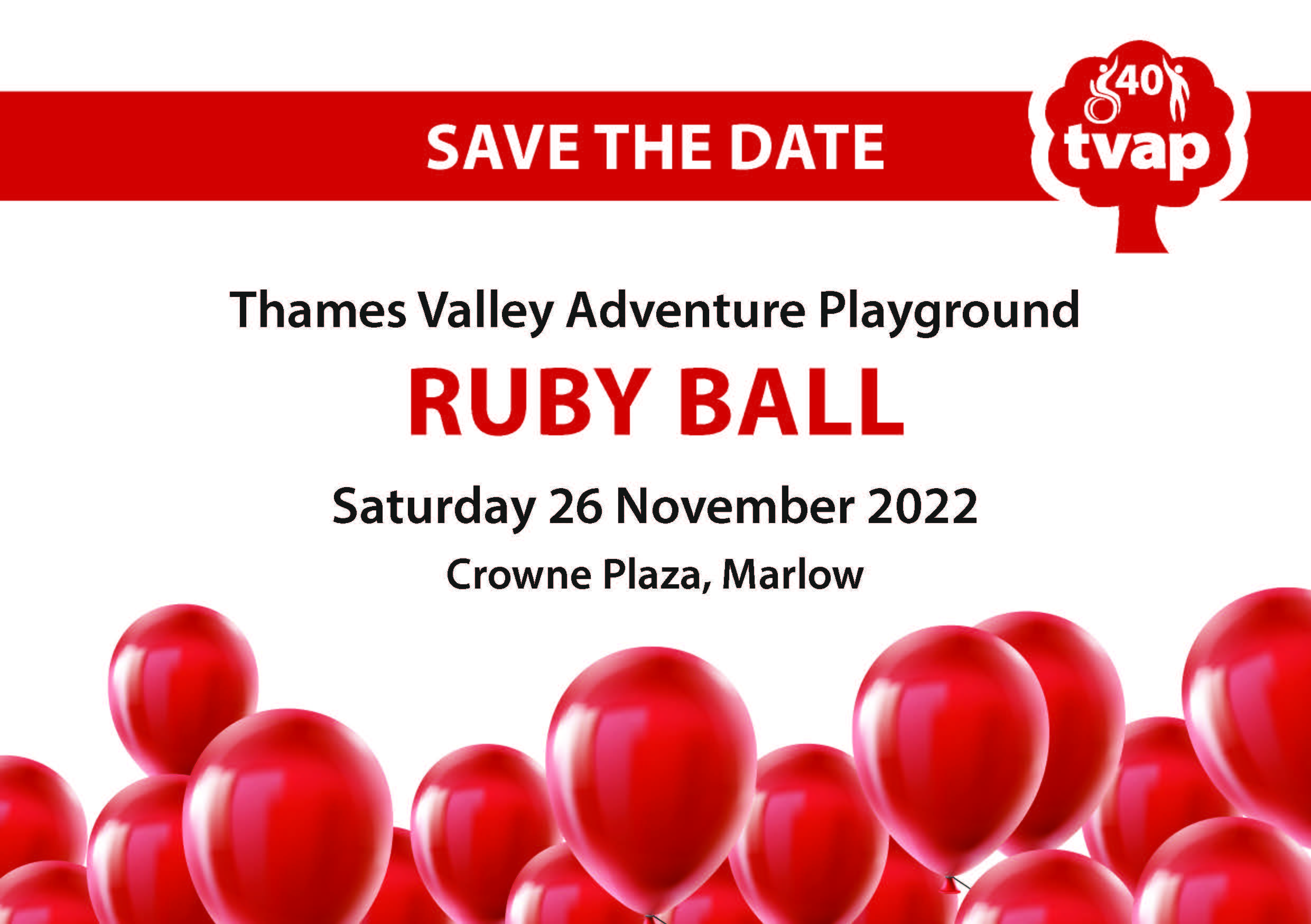 Events to celebrate our anniversary
We have put together a range of activities that will happen throughout the year and we are still adding more. Please check back regularly or follow our social media for the latest information!
Event When Where

| | | |
| --- | --- | --- |
| Quiz night | 26th March 2022 | At TVAP |
| Open Evening | 28th April 2022 | At TVAP |
| La Cantina Lunch | 10th May 2022 | La Cantina |
| Adults Disco Party | 18th June 2022 | At TVAP |
| | | |
| Alumni Event | 10th July 2022 | At TVAP |
| Family Fun Day | 20th August 2022 | At TVAP |
| Maidenhead Show | 10th September 2022 | Maidenhead |
| Bingo | 17th September 2022 | At TVAP |
| Bridge Evening | 17th October 2022 | At TVAP |
| Ruby Ball | 26th November 2022 | Crowne Plaza, Marlow |
| Christmas Fare | December 2022 | AT TVAP |